CV3

CV: Sidsel Jakobsen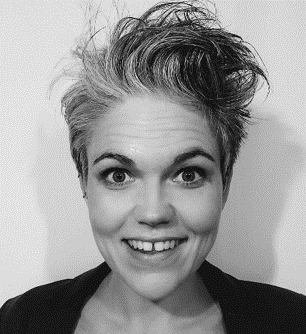 Contact Details                              
Full name:         Sidsel Høgenhaug Jakobsen
Date of birth:    19. august 1986
Nationality:       Danish
Summary
I'm a 33-year old woman who studies a Bachelor of Science In Healthcare Technology Engineering at Aarhus University. I am an entrepreneur with my own public speaking consultancy, and since December been employee in LifeXite. Furthermore, I volunteer in multiple educational boards, committees, and volunteer societies in Aarhus.
Professional experience
Dec 2019–present: UX designer employee in LifeXite ApS, with focus on the Patient/Human Centric development of the App UX.
2019–present: Entrepreneur in my own part time company.
– I educate and arrange seminars for professionals within the psychiatric field.
– My primary focus is on the involvement of the psychiatric patient in his or her own treatment, as well as to elucidate the importance of the relational collaboration between the treater and the treated.
2019–present: Steering committee member at SUF-Volunteer.
– A pilot project at the Social Development Foundation, where I take part in developing workshops and educations for challenged young adults in the form of mentorships.
2017–2019:       Substitute pedagogue in three different nurseries during vacation periods.
2017–2019:       Mentor at the Social Development Foundation (SUF).
– Coordinating activities for and holding developmental conversations with a young, psychologically challenged girl.
2015:    Internship at Ranum Boarding school.
– Teaching creative classes, as well as facilitating creative night courses
– Coaching challenged young adults
– Helping out at the school with practical tasks
2013:    Internship at the commercial store NorCraft in Aalborg.
– Aiding in the day-to-day running of the business
– Facilitating summer courses in glass-fusing for kids.
Volunteer work
I take part in the educational development committee at my study programme as a student representative, and in the Healthcare Technology board IDA in the East part of Jutland.
I volunteer at the music venue Voxhall in Aarhus, where I take part in the staff running the bars and wardrobes.
Moreover, I volunteer in different social societies in Aarhus, where, I amongst other things, have been chairman of a smaller LGBT-society, as well as taking part in the vision and mission work for the new LGBT-House in Aarhus.
I have volunteered for 8 years at Sølund festivalen, which is a music festival for intellectually disabled adults. In the beginning I volunteered as kitchen staff and later on as parking guard.
I was part of the danish scout's society from 1992-2006, first as a participant, later as a troop leader. During my troop leadership years I participated in numerous leadership courses, including 9 senior leadership courses.
Academic Qualifications
2016–present: Studying bachelor of science in Healthcare Technology Engineering at Aarhus University
– An educational programme focusing on implementation of new initiatives, innovation processes, project management, and user involvement in system's design.
2014-2015: Two semestres at the international boarding school in Vrå. Main courses: media studies, with elective courses in writing, visual arts, textile workshops, and blogging. During my time at the school I also participated in the student body elective council and activity committees.
2003-2006: Mathematical student from the Vesthimmerland's Gymnasium. Main courses: Music at A level, Mathematics at A level, and Pscyhology at C level. During my studies, I was part of and active in the student body elective council work for 2 years, serving one year as student body representative and chairman of the elective council, while sitting on a variety of committees at the school.
2002-2003: Pupil at Østhimmerland's Youth school for elective 10th grade. During m studies I was active in the student body elective council and founded an activities council. After completion of my studies, I was continuously active in the student union and participated in organising homecoming parties for graduates.
1992-2002: Pupil at Ranum elementary school. Here, I was an active part of the student body elective council during my studies.
Language and IT skills
Danish               ●●●●●
English               ●●●●●
German             ●●●●●
MS Word           ●●●●●
MS Excel            ●●●●●
I have spent time working with InDesign, PTC MathCad Prime 4.0, Visual Studio 2017, Visio 2013, and have used several editing programmes for both video and photo work. I have broad skill set in relation to working with social media and have designed and run multiple websites through Squarespace.